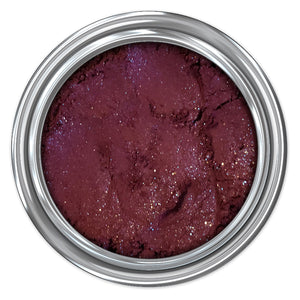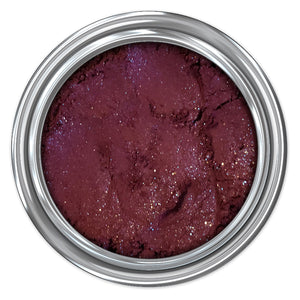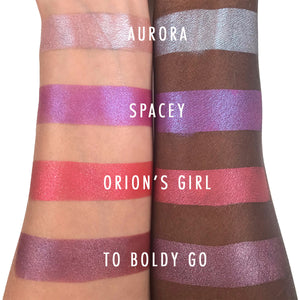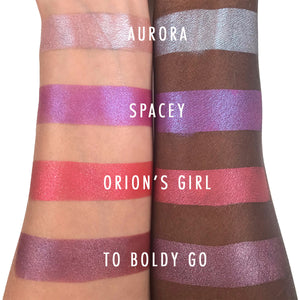 On Sale
To Boldly Go
(Berry w/ green and gold glitter) Sweet berry wine! With a depth of slightly purple undertones, this shade is loaded with green and gold sparkle like the stars of far-off galaxies! I mean, it's wine o'clock in space somewhere, might as well get dressed-up.

100% Vegan and Cruelty-Free! Made in the U.S.A.

All of our products always exclude scary preservatives like parabens and cheap fillers like talc and bismuth oxychloride!
Ingredients: Mica, Ultramarine, Iron Oxide, Boron Nitride, Magnesium Myristrate, Calcium Sodium Borosilicate, Calcium Aluminum Borosilicate and Silica.