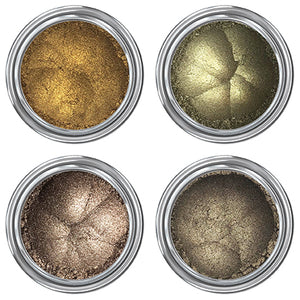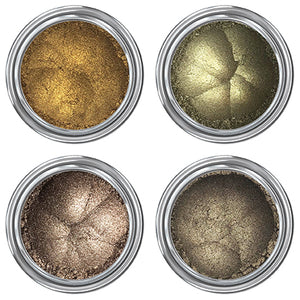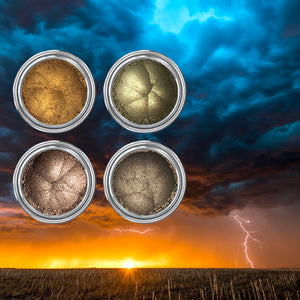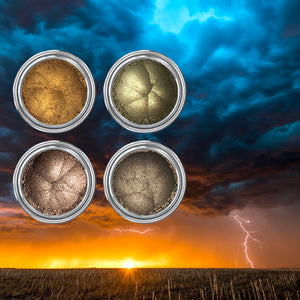 On Sale
The Jinxed Collection
(Retail Value $52.00) "I am blessed or cursed, depending on how you look at it, with an incurably restless spirit and the ability to work hard (but at least I will look fabulous doing it)"  4 richly intoxicating shades of gold and brown that will travel anywhere you desire to go.  Silky-soft and super-pigmented metallics, each of these gorgeous shades include only the purest mineral ingredients!

Includes 4 Metallic Eyeshadow shades in:
100% Vegan and Cruelty-Free! Made in the U.S.A.
All of our products always exclude scary preservatives like parabens and cheap fillers like talc and bismuth oxychloride!
See individual colors for ingredients.
This collection is not eligible for any additional discounts.