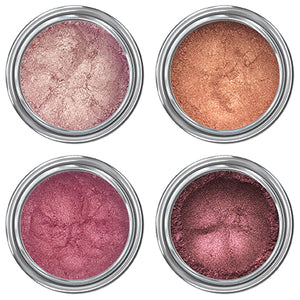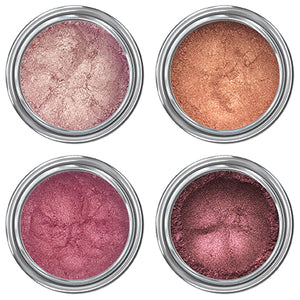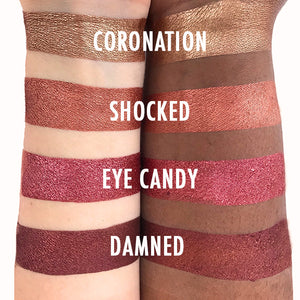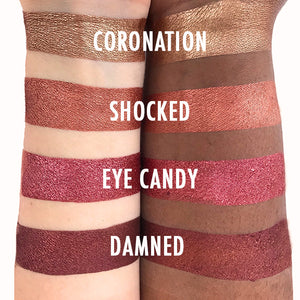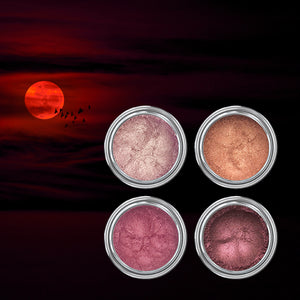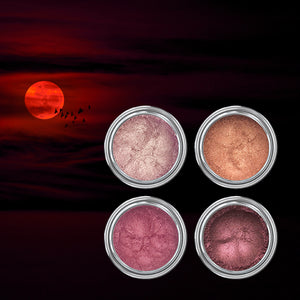 On Sale
The Blood Moon Collection
(Retail Value $52.00) A blood moon occurs during a total lunar eclipse. Recreate your own eclipse with these 4 richly intoxicating shades of red and copper that will light up the night sky for you.  Silky-soft and super-pigmented metallics, each of these gorgeous shades include only the purest mineral ingredients!

Includes 4 Metallic Eyeshadow shades in:
100% Vegan and Cruelty-Free! Made in the U.S.A.
All of our products always exclude scary preservatives like parabens and cheap fillers like talc and bismuth oxychloride!
See individual colors for ingredients.
This collection is not eligible for any additional discounts.