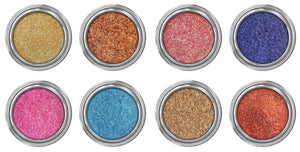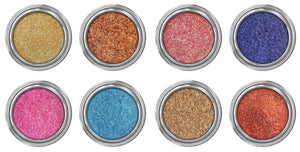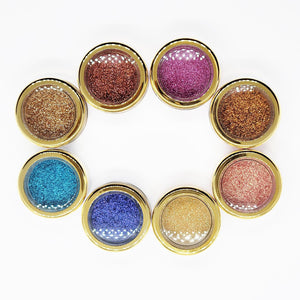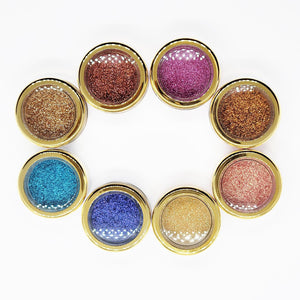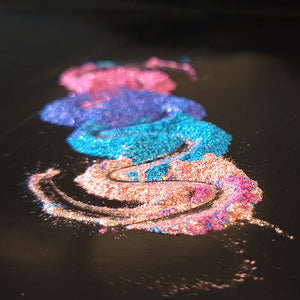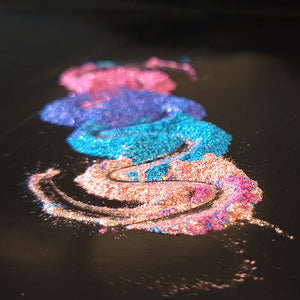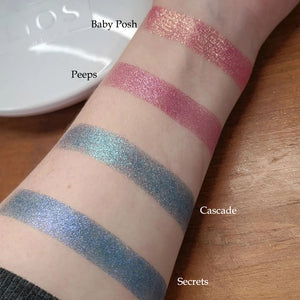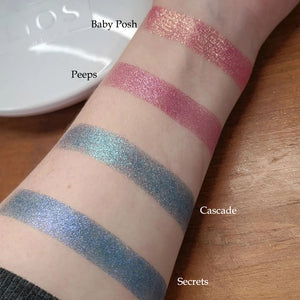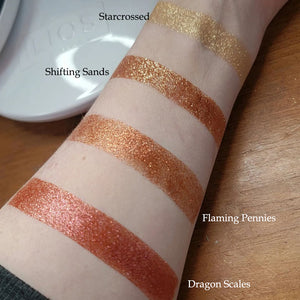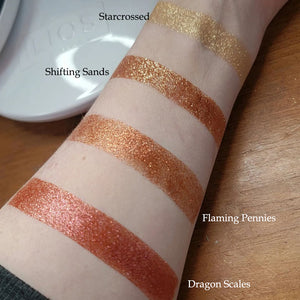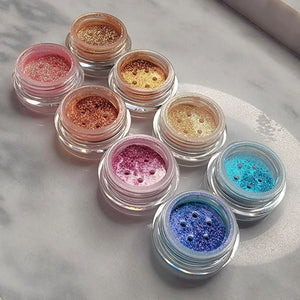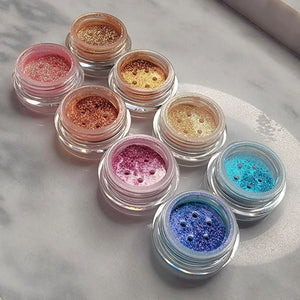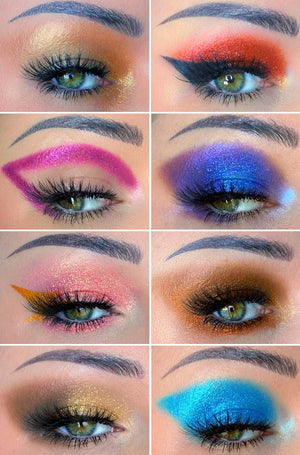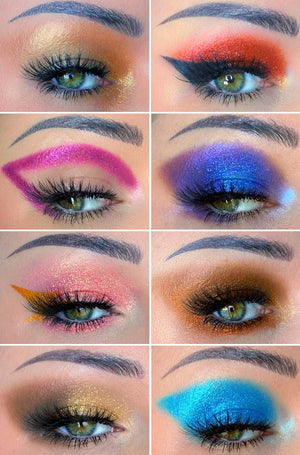 On Sale
Glitter Sample Bundle
There is NO such thing as too much sparkle! Now you can add a little more WOW to your look with our brand new line of Glitter Eyeshadows! This bundle includes 8 sample size glitter shadows:
Baby Posh (pinky coral shifting to gold)
Star Crossed (bright honey)
Secrets (deep purple shifting to royal blue)
Cascade (sky blue)
Flaming Pennies (fiery copper)
Peeps (pure pink)
Dragon Scales (blazing red)
Shifting Sands (shimmery gold)

Images don't do these shimmery shadows justice. Experience the awesome power of the glitter for yourself! Discover your favorite! Find full size jars here!

Our glitters are different than other glitter shadows on the market. Many glitters are made with small plastic pieces (which can actually be harmful to our eyes!) Our glitter shadows are plastic-free, eco-friendly, biodegradable, all natural, and as always, our products are made without scary preservatives or cheap fillers. As we continue to add more products, we strive to keep our promise: all sass, no trash!