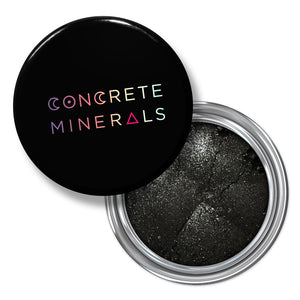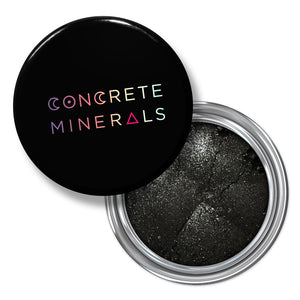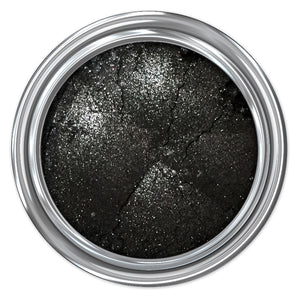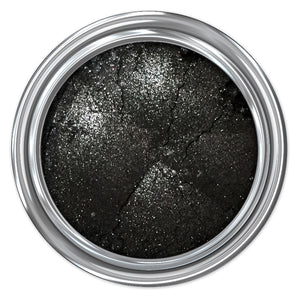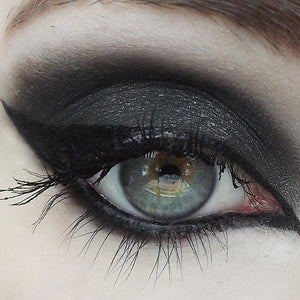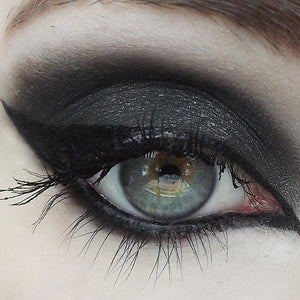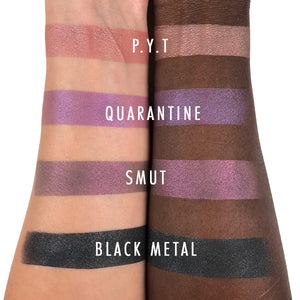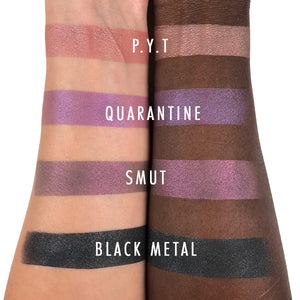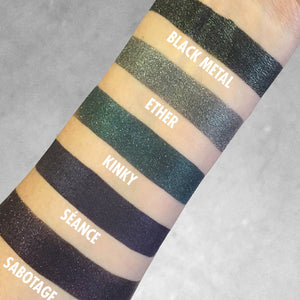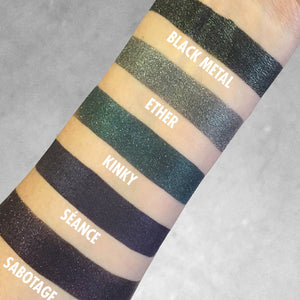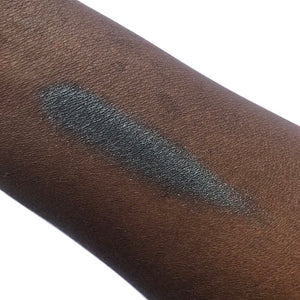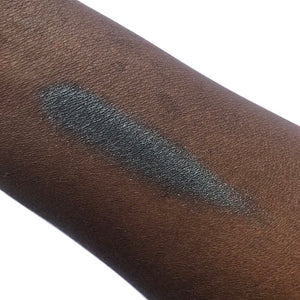 On Sale
Black Metal
(Black w/ silver sparkle) Whether you're from the grim and frostbitten forests of Norway, or you just really dig a good, sultry black, this color will not disappoint! Best used as a contour. Try adding our gunmetal-gray "Ether" as an accent to create the perfect smoky eye!

100% Vegan and Cruelty-Free! Made in the U.S.A.

All of our products always exclude scary preservatives like parabens and cheap fillers like talc and bismuth oxychloride!
Ingredients: Titanium Dioxide, Iron Oxide, Ultramarines, Mica and Boron Nitride.