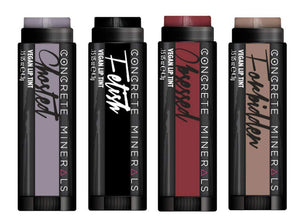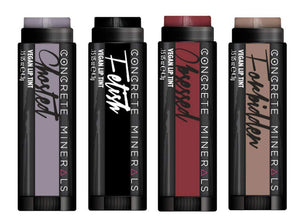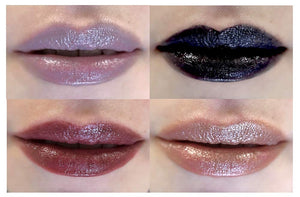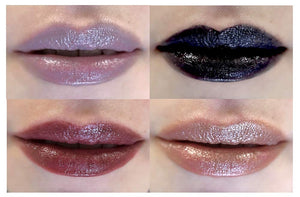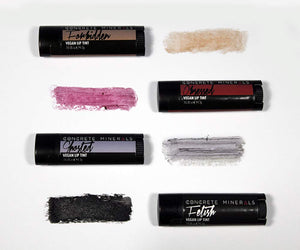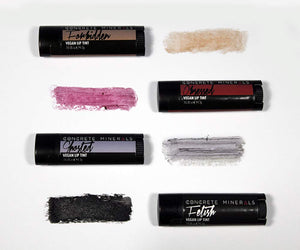 On Sale
Smoke & Mirrors Collection
These luxurious 100% vegan lip tints combine a unique and nourishing formula enriched with vitamin E. Enjoy the cooling sensation of peppermint and a gorgeous tint of color for the most beautiful lips possible!

This collection of vegan lip tints includes:

- Ghosted (Iridescent Silver-Grey)
- Fetish (Black)
- Forbidden (Sparkly Honey-Gold)
- Obsessed (Crimson Red)

100% Vegan, Cruelty-Free and Gluten-Free! Made in the U.S.A.

All of our products always exclude scary preservatives like parabens and cheap fillers like talc and bismuth oxychloride!