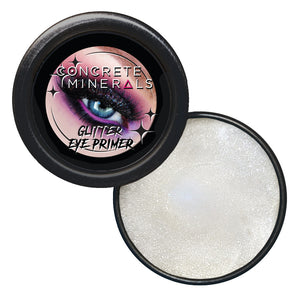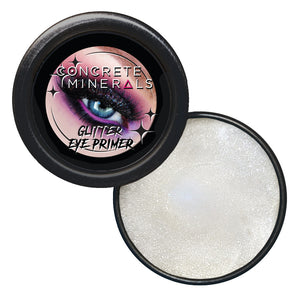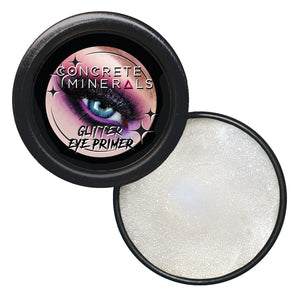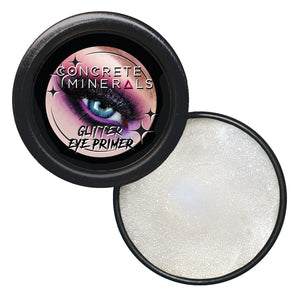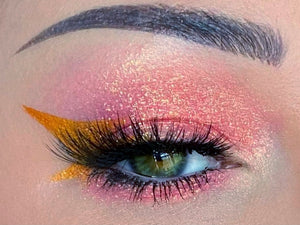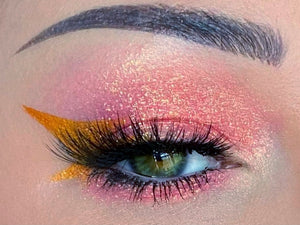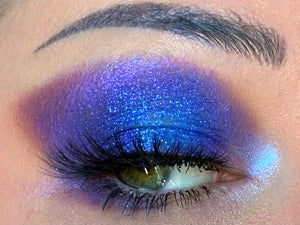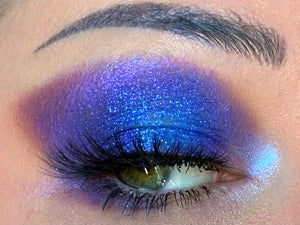 On Sale
Glitter Eye Primer
Have you been looking for an environmentally friendly glitter primer that isn't filled with harmful plastic or synthetic ingredients? Well, you've found it! Made with Aloe, Arrowroot Powder, and all natural glitters, this long lasting gel eye primer is everything you've been searching for!
Unlike other primers on the market today, this primer is made with ingredients that are good for the skin! Aloe leaf juice contains antioxidants, enzymes, and Vitamins A and C. Arrowroot Powder contains many beneficial minerals and vitamins such as zinc, iron, potassium, and Vitamin B6.

This formula is different from our other primers. It has a smooth, jelly texture that feels wet to the touch. It appears white in the container, but once on skin becomes shimmery and translucent. This is perfect for ALL skin tones! As it dries, you get the same long-lasting hold with NO creasing! 

Add this before you apply your eyeshadow for a smudge-free hold, or add it on top of your eye makeup for a glittery POP! There are so many ways to try this super smooth primer!
Application Instructions for ALL GLITTER Eye Look:
Apply a small amount of Glitter Eye Primer using your fingertip or a brush. The gel formula will glide smoothly over eyelids. (A little goes a long way!)
Allow the Glitter Eye Primer to set slightly until it feels tacky (usually a couple of seconds). Apply Glitter Eyeshadow using a brush and watch the gripping action work!
The Glitter Eye Primer will dry completely and your look is set to last for hours!
Application instructions for Glitter Accented Look:
After completing your base eyeshadow look, apply a small amount of Glitter Eye Primer to areas you want to add glitter accents to. This primer will glide over your  eyeshadow without smudging.
Allow the primer to set slightly and add Glitter Eyeshadow using a brush. 
Once dried completely, your look is set to last for hours!
Try this primer with our Glitter Eyeshadows today!

This Glitter Eye Primer is all natural (no synthetic ingredients or plastics), Eco-Friendly, Biodegradable, and of course 100% Vegan and Cruelty-Free!

Made in the U.S.A.

All of our products always exclude scary preservatives like parabens and cheap fillers like talc and bismuth oxychloride!
Ingredients: Organic Aloe Leaf Juice, Hydroxyethyl Cellulose, Arrowroot Powder, Titanium Dioxide, Phenoxyethanol, Tetrasodium Glutamate Diacetate, Mica, Sodium C14-16 Olefin Sulfonate