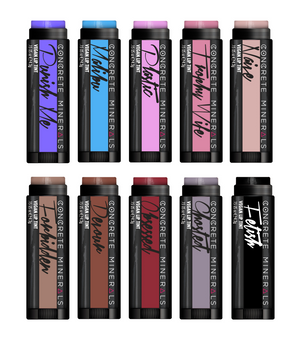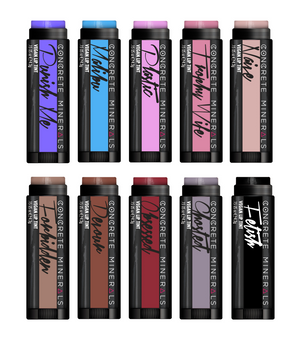 On Sale
I Want It All- Vegan Lip Tints "The Dream House Collection"
(Retail Value $80.00) Bright, bold and oh so fun! These luxurious 100% vegan lip tints combines a unique and nourishing formula enriched with vitamin e with the cooling sensation of peppermint and a gorgeous tint of color for the most beautiful lips possible! This set includes 10 vegan lip tints. This collection is not eligible for any additional discounts or returns due to the nature of the items.
Collection Includes: 
Punish Me
Malibu
Plastic
Trophy Wife
Naive
Forbidden
Devour
Obsessed
Ghosted
Fetish
100% Vegan, Cruelty-Free and Gluten-Free! Made in the U.S.A.

All of our products always exclude scary preservatives like parabens and cheap fillers like talc and bismuth oxychloride!
*Set does not include discontinued shades. Includes free shipping worldwide. Please allow 4-5 business days for order processing.